Most retail routers from companies such as Linksys, Netgear, and D-Link provide a single device that is compact, easy to configure and virtually maintenance-free. Such devices are advertised to be a router, a firewall, a wireless access point, a small 4-5 port switch and perhaps even a modem device to communicate with the Internet Service Provider.
Pro-sumer equipment such as the Ubiquiti Unifi line of equipment tends to provide separate components for routers, switches, and access points. I recommend the Unifi product line because it provides a single pane of glass to manage many components that can grow both vertically and horizontally.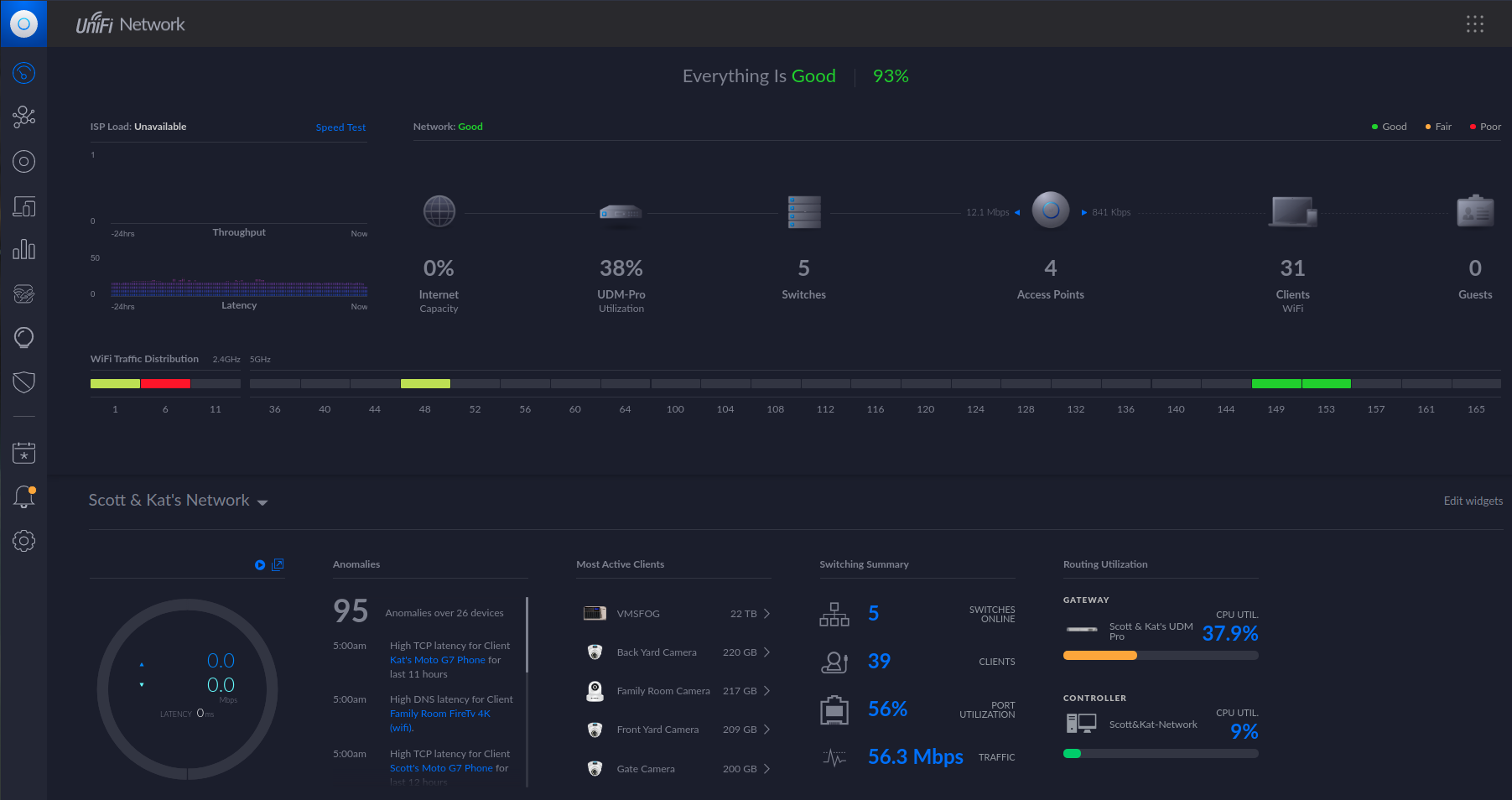 This dashboard provides a single place to manage all the Unifi components for your network infrastructure.



In addition, Unifi routers enable Layer two even some of their switches support Layer 3 routing. This capability allows for the creation and management of Virtual LANs (VLANS) which are essentially different networks that share the same physical wire.
This allows for the creation and management of discrete and separated network traffic either for traffic management or for security.
This topic is to discuss Unifi Network planning and implementation strategies.